Welcome - Our Proud Tradition of Excellence and Experience
Office Hours: Monday to Saturday / 10:00am to 4:30pm
Main: (412) 243-3279 / Text Only: (412) 939-7300
Behind The Wheel Practical Driving Lessons
Pickup / Drop Off (Home, School, Work)
BTW Instruction Hours
Monday to Friday / 10:30am to 6:30pm
Saturday / 10:00am to 2:00pm
-------------------------------

---------------------------------
Appointment Required For Lessons & Road Test.
Prior 48 Hr. Notice For Changes Or Fee Is Assessed.
----------------------------------------------------------------
Pick up / Drop Off Location Must Be In Close Proximity To Each Other.
Junior Permit Holders Must Have DL-180C Notarized For DMV Test
Teen and Adult Driver Education Services
Fully Insured Safety Training Vehicles
Senior Driver Skill Review
Replacement Certificate $15.00
$50 Fee or Forfeit the lesson For Same Day Cancel / Reschedule. EMDTS Requires a Prior 48 Hr. Notice, Exceptions To Be Approved By Director.
Pennsylvania Dept. of Education Licensed Private Driver Training School
EMDTS instructors are Pennsylvania Department of Education certified teachers with Act 34, 114, and 151 clearances and clean driving records.
Since 1952, Easy Method Driver Training School offers Pittsburgh and metropolitan area teenage and adult permit and license holders inclusive driver training programs from comprehensive online class room theory to practical behind the wheel driving lessons.
Easy Method Driver Training School is an approved Pennsylvania Department of Education (PDE) licensed private school located in Pittsburgh, PA. We have a proud tradition of Driver Education excellence. Our students are tomorrow's future drivers trained with an emphasis on safety and responsibility. Easy Method is known for its outstanding online classroom and behind the wheel training programs taught by our professional and skilled Pennsylvania certified teachers, driving instructors and staff.
Our Staff of educators prepare the student for proficiency in lifelong driving skills that are vital to personal development in an ever-changing environment that is continuously reliant on essential safe driving ability to meet lifestyle demands.
We offer a stimulating learning environment to all students. Our online classroom and dual brake/accelerator safety vehicles are conducive to encourage clear expectations for each student. The Easy Method staff believes that its primary purpose is to instruct every student with the highest possible level of driver skill by providing a comprehensive Pennsylvania Department of Education content and performance curriculum in a safe and secure environment.
Graduated Driver Licensing (GDL) Laws
Teen Online 30 Hr. Theory Certificate Program
PA Dept. of Education Certified - Access 24/7 At Your Own Pace
Secure Site - Encrypted For Your Protection
| | |
| --- | --- |
| Teen 30 Hr. Online Theory Course $80.00 30 Hr. Insurance Certificate | PA Adult online Driver Course $49.95 Insurance Certificate |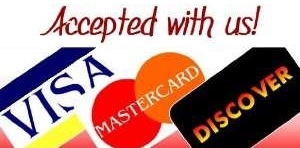 Gift Certificates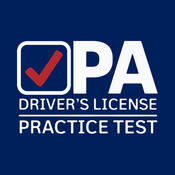 Serving Pittsburgh, Surrounding Communities, Universities and School Districts For More Than 60 Years

Our Mission
The mission of Easy Method is to help every new driver reach his or her full potential by fostering personal growth with lifelong comprehensive driving skills designed for a safe and responsible future.